Dental Hygiene Services Bolton - Dentist Bolton - Humber Valley Dental
Adequate oral hygiene practices extend beyond simply brushing and flossing your teeth twice daily. In order to reach and then maintain a satisfactory level of dental hygiene standards, it is essential that you book periodic dental appointments and ensure that you are visiting your Bolton dentist regularly for routine checkups. Here at Humber Valley Dental your team of dentists in Bolton led by Dr. Geeta Gautham, are dedicated to assisting you in developing an adequate and satisfactory oral hygiene routine. 
The first step in developing exemplary dental hygiene practices, is setting up an appointment with your dentist in Bolton, including followup appointments throughout the year to ensure the health of your teeth, gums, mouth, and overall smile is adequately maintained. Your dentist in Bolton, Dr. Geeta Gautham and the team at Humber Valley Dental are pleased to offer you a plethora of preventative hygiene services that includes:
Fluoride treatments to strengthen the enamel of your teeth

Professional breath control to manage and eliminate bad breath caused by bacteria lingering in your mouth

Periodontal or gum disease treatments 
Neglecting to care for your oral hygiene is severely detrimental, due to the plethora of dental complications and issues that may arise. Among these problems include the emergence of tartar in between your teeth. This occurs when you fail to adequately brush and floss the deep crevices of your teeth. If left untreated, tartar can develop into plaque, and plaque buildup can lead into the development of gingivitis, which in turn can evolve to gum disease. Therefore, preventative care with hygiene services is essential in order to maintain your oral health. 
At Humber Valley Dental, your family dentist in Bolton can conduct a thorough examination of your teeth, gums, and mouth. Using dental equipment such as x-rays and a scaling tool to determine the strength, structure, and health of your teeth, as well as any underlying dental complications or conditions, your Bolton dentist can develop a custom treatment plan for your unique condition. Whether you require a general cleaning or a comprehensive hygiene treatment, your Bolton dentist can work with you to strengthen your teeth and prevent more serious dental issues from developing. Contact us today to get started.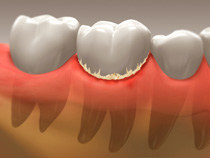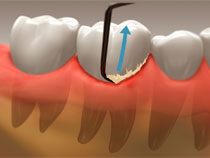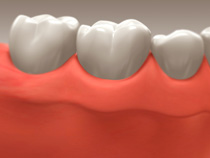 Last Updated On
2020-04-10